L!ceOut911 is a professional lice treatment lounge in Westchester County, NY that provides services for the education, safe screening and removal of head lice (known among intellectuals as Pediculus Humanus Capitus).  The only lice removal center of its kind in Westchester, L!ceOut911 is a private, immaculate, kid-friendly location that gets you and your family out of the house to a stress free and surprisingly enjoyable atmosphere as we rid your life of those pesky parasites.  Trained and certified by world renowned lice expert Katie Shepherd, L!ceOut911 uses 100% natural and approved products in combination with a strand-by-strand approach to kill lice, remove their eggs (nits) and prevent future infestation so you leave our center lice free, smart and in control!
When it comes to lice treatment in Westchester County and the surrounding Connecticut area, we know you have a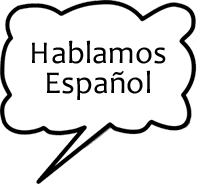 choice in treatment centers.  How is L!ceOut911 different?  First of all, we are trained and certified in the most up-to-the-second research and findings in head lice and the most effective, all natural ways to remove it.  Secondly, we are available 24/7, 365.  That's critical because lice is never convenient.  Also, we accept credit cards, FSA, HSA and other health payment accounts.  We will give you insurance codes to submit for reimbursement.  Why can we do this?  Because we are the most professional, knowledgeable, available, educated and unexpectedly fun lice treatment center in Westchester County!  When it comes to lice removal, education and prevention, LiceOut911 is the smartest choice!
Relax…You Found Us!
Call us for an appointment at
Telephone: 914.689.3655
L!ceOut911
A Lice Removal Treatment Lounge
573 Bedford Road – 2nd Fl
Bedford Hills, New York 10507